If you remember from my 20 things you probably don't know about me post, I am not a fan of school, but I keep going back.
September 6, 2018 was my first day back to school. I was in the 8th cohort at Georgetown University School of Continuing Studies Executive Certificate Program for Strategic Diversity & Inclusion Management.
February 9, 2019. I became a Certified Diversity & Inclusion Practitioner. This is how I felt when realized that I was done with the program.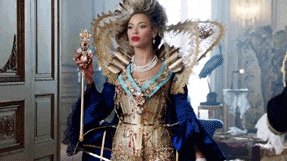 But this 6 month program changed my life and my career perspective drastically.
Let me take you on a short journey of my 6 months.
---
I described what Day 1 was like in a previous post last year. So let's pick up with Day 3. For context, each course is 3 days and there are 6 courses in the program.
Day 3. Course 1.
The class is more comfortable with each other now. We have retreated to wearing comfortable casual attire versus business casual. And some even in sweats.
The content that we learned in Course 1 was the history and fundamentals of Diversity & Inclusion. Things most people can find via an extensive Google search.
A lot of us wondered if the remainder of the program was going to be things that we can search on our own. Did we, or our company, just pay thousands of dollars to learn about things that we might already know?
The answer was No!
I've heard terms like Social Group Identity, Colorism, Collusion, Microaggressions & Emotional Intelligence before.
But not in the context and conversations that we were in during course 1.
Sukari, program manager & professor, had to design the program this way. If not, we would have not been able to survive the remaining 5 courses. And yes, I really mean survive.
Day 2. Course 2.
October 19, 2018. My moms birthday!
This is when everyone had their very first "Oh Sh*t" moment. Rick, our facilitator, even said it.
We did an exercise where Rick drew a line on the floor and asked the group to stand on the left side if you are in a marginalized group and stand on the right side if you are in the dominant group with regards to your gender. Meaning Male/Female or how you identify.
You would think all the men would go to the right and the women to the left.
Wrong!
We had two black men on the left side who then decided to high five each other once they looked around and saw that they were the only males on marginalized side with all the women. Microaggression!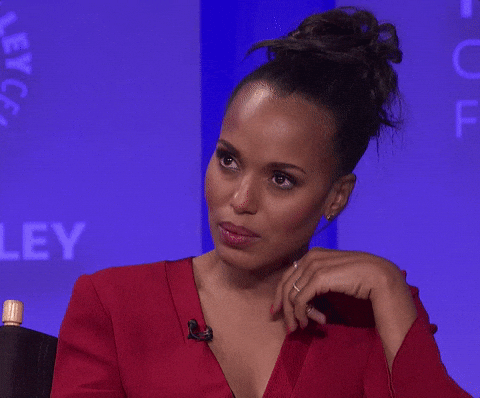 When I tell you that this exercise changed the entire dynamic of the group, it changed the group.
The women could not understand why these two men were on the marginalized side. We were not talking about race at this point, we were just discussing gender.
Apparently they could not see the privilege in being a male in society.
One of the men finally listened to our voices and changed his view and went to the dominant side with the other males. But we still had one left explaining his reasons and still adding race into it.
He still was not understanding the exercise.
After this exercise we were all worn out. In need of a drink and a nap. But we all realized that this was a REAL situation.
How many times have you been in a meeting and someone just does not get it. And it takes several voices to get the person to understand. It happens all the time.
Day 1. Course 3.
"I knew you were not plain white."
That came out of my mouth about 30 minutes in to class.
So let me back up. And tell you about my mistake and learning moment.
So far the entire course has been taught by people of color. In course 3 we were introduced to two facilitators who appeared to be a white male and female.
They played a little game with us called "guess our ethnicity".
We all immediately said that Michael was white. He confirmed.
Now it was time to "figure out" the ethnicity/background Jacquelyn.
I am examining her more closely now. I am looking at her features, her attire, her hair. And something in me said she had some sort of ethnicity to her. But I couldn't figure it out.
She revealed that she was from another country and English was not her first language. I think it was somewhere in the middle east, but I can't confirm.
Then I said it out loud "I knew you were not plain white!"
The look of shock and confusion entered the room. And I was oblivious. I didn't even know I said the words. Soon after, like 10 minutes, it was brought up.
I was so uncomfortable because I just offended people in the classroom.
All I could do in the moment was apologize for my outburst and learn from it. Which I did.
All 3 Days. Course 4
This was the course everyone was excited to get to. Not me however.
In this course we learned about different strategies, theories and an ROI, return on investment, method.
Yes this course was extremely beneficial and I learned a lot. But it was in this course that I began to question whether or not I want to actually wanted to do this type of work.
The last 2 courses of the program we learned and experienced the feelings and softer side of D&I.
How to handle difficult conversations. How to talk about race & gender. Microaggressions. Intersectionality. Psychological safety. Facilitation tips. Group identity. And even more.
Now I was learning about steps in a process. How to compute this work into money and growth.
Don't get me wrong, there has to be a connection to the bottom line somewhere in the process. But I was missing the deep conversations and exercises that we were doing.
I felt like I was "working" in this class. Meaning I was at the office trying to push past all the soft stuff that D&I brings and just talk about how to effect the company's revenue.
I do not want to do THAT type of work. I don't want to just build business cases that show if you do X it is going to produce Y.
It has to be a mix between the two.
Day 2. Course 5.
Almost at the end!
Ice breakers are often just thrown together with very little thought. Facilitators just want to do an activity to loosen up the room.
After this day, I will never look at an ice breaker the same way.
I learned the simplicity of how to create and facilitate an effective ice breaker to a room full of people.
And even more importantly, a room full of people who might not want to be there. Like people who say "Why are we having this Diversity training anyway".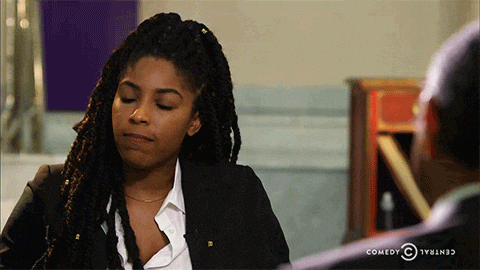 When done right, an ice breaker can change the dynamic of the room and prepare the group for what is to come. Which is usually heavy if we are talking D&I.
Day 2. Course 6.
It's 8:55AM and we are getting ready to present to our client, TBWA.
During the program you are assigned a client and you have to put together a D&I strategy for a business challenge.
Our assignment was to analyze Super Bowl commercials from 2016-2018 to gather data around lack of representation in commercials and if Super Bowl commercials are being produced by women and people of color.
9:45AM. We finished our presentation and Doug, Chief Diversity Officer at TBWA, is elated. His words – "This was awesome!"
My team delivered our first ever D&I strategic plan. We did the research, we collected the data, we provided solutions and we incorporated cost. Course 4 I guess you were not that bad after all.
We took our seats with such joy and relief. We looked at each other and said "we did it!"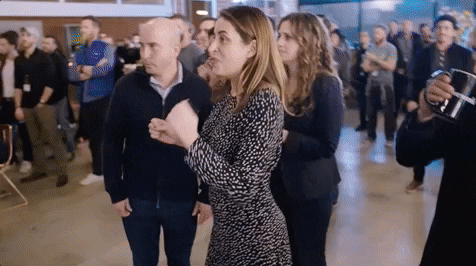 ---
On the final day of class, February 9, 2019 the room was full. Full of passion. Full of hope. Full of power.
This was the last day this group of 26 will all be together. We were sad and very excited at the same time.
We went around the room to share what the last 6 months meant to us.
Here is a short recap of some powerful comments:
The announcement of Cynthia leaving her company to follow her passion. She has no job lined up at all, but she is stepping out on faith to follow what she wants to do. Diversity, Equity & Inclusion!
Nate shared that his consulting business has officially launched. Something that has been in the works for almost a year.
Naomi is interviewing for what she says to be her dream job post-Army life at the largest university in Virginia. It also happens to be where Bae works. Small world!
Dane shared that he is so passionate about D&I and wants to be apart of the change, but he is still unsure how to do this as a cis straight white male. But he feels more confident now he has completing the program.
Tiffany took us back to the end of class 1. She stated then "I am unsure if I want to do this work". She reconfirmed to us that over the last 6 months, she is truly committed to building a career in D&I and her goal is to land a Chief Diversity Officer role one day. 
And Stevie G graced us with his lyrical skills. He strung versus together that described what it is like to be a Black man yesterday, today and tomorrow. The power and strength in his rhymes moved everyone to give him a standing ovation. 
There were 26 reflections shared. 26 voiced how much this program impacted their life.
And now my reflection.
In class I said I didn't expect this program to change me as much as it did. I look and listen differently. I thanked those who pushed and challenged me. And those who pinched me and corrected me when I was wrong.
I ended by saying, I am unsure if people, including my employer, are ready for Jemia post this program.
The main reason I wanted to enroll in this program was to become a resource to my team. No one at my company has had any formal D&I training. And I wanted to be the person who brought the expertise back to the organization and help it move forward. This is still my plan.
But I also discovered a much deeper passion for this space that I do not think I can execute at work. I am not sure where life is going to take me, but I know something is brewing on the horizon.
So I will just leave you with this….
And this www.jemiayoung.com ….