Its 1:30PM and I am sitting on the Acela train heading back to D.C. from 3 days of work in NYC.
I currently have 122 unread emails and a running to do list in my head of things that need to get done before Monday.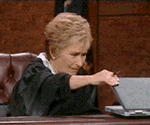 So why am I sitting on the train, on my computer and not doing work?
Easy….this is my time.
---
Let me back up and tell you how I got here.
I've been working on virtual-ish teams & traveling for my role(s) for the last 4 1/2 years.
Early in my career I would travel and still try and keep up with the normal day to day administrative tasks that is required of my role.
I would find myself up at 6am responding to emails or returning to my hotel and looking at spreadsheets until 10pm at night.
And that is because I spent my entire day either at an event, in and out of meetings, traveling or just being in the moment with my teammates. Which is just as important as sending an email. I'll get to this topic one day.
If you are someone that travels for work, you can understand that your days are booked much more than if you were at home and/or in the office.
You are meeting with people and groups you do not see on a regular. You run into people you haven't seen in a while. And let's not forget that one person who pulls you to the side saying they need 5 minutes and it turns into 45 minutes and a follow up calendar invite for another 30 minute chat.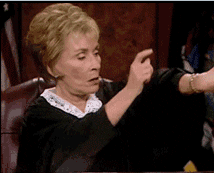 In the beginning, I was trying to do it all. Then I realized that my results and output dropped in quality and I was also extremely drained.
I would return home to just fall out on the couch. Binge on junk food, forget about my workouts, sleep and get up to repeat it all the next week.
Something had to change.
Over time I started to schedule less of my "normal" duties while traveling. I started to leave open pockets of time in my calendar so I could account for the random meetings, conversations or calls that I would get.
Then I took it up another notch.
I said, no more work while I am traveling to and from a city. Meaning, while I am on the train or plane I will not work. I will do something that re-charges me.
I would read, nap, write, listen to music or catch up on my favorite podcast.
I began to see a huge different in my overall production.
Now there are times where I have broken this rule. Like for instance I started this train ride out with 130 unread emails. There were 8 emails I know needed my attention before close of business.
It's about understanding that not everything needs immediate attention. If you operate every single day like everything needs an immediate response, you are going to have an early career burn out.
This even applies to friendships & relationships.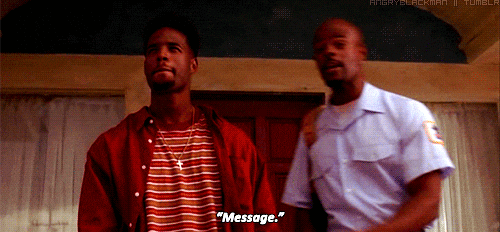 ---
Let me give you a run down of my last 60 hours or so in NYC. This will help you understand why I plan ME time in my work travels and even throughout the day.
Wednesday, Feb 19.
3PM train to NYC. I broke the rule and worked the entire 3 hours and 30 minute ride. 
6:20PM Arrive at Penn Station.
7PM. Dinner with Alice from my Georgetown  D&I program. 
9:30PM. Back at my hotel. 
9:50PM. Quick email check. But via phone only.
10:30PM. Sleep. 
Thursday, Feb 20. 
6:45AM. Alarm goes off
8AM. Arrive at my NYC office.
9AM. Guest arrive for an Employer Dialogue that I hosted & participated in with FindSpark. 
11AM. Panel discussion ends. 
11:30AM. Clean up from event. Yes I had help. 
11:45AM. Lunch with 2 new hires in the office. 
1:15PM. Catch up with a Director & Executive Director. 
2:20PM. Someone asks me for 5 minutes….. 
3PM. Finally open my computer for the first time today. Started 2 emails that I never pressed send on. 
3:05PM. I get called into another meeting. 
4PM. Leaving the office to head to a 4:30PM Peloton Class. 
OK. Pause. 
Yes I left work to go to a spin class.
Another thing I try very hard to do is keep up with my normal routines while I travel. This is part of my self-care and well-being. 
For someone who travels 40% of the year, I have to make sure I stick with my eating and exercise programs no matter where I am.
I work this into my schedule. You see now why I broke the rule and worked the entire train ride to NYC. It's all about balance. 
OK back to the schedule. 
5:15PM. Class is over. I shower at the studio. 
6PM. I arrive at a work dinner with 2 gentleman who have been assisting me with Diversity & Inclusion efforts in their local office. 
8PM. I call Bae as I walk back to my hotel. 
9:30PM. Sleep. 
Today. Friday, Feb 22. 
5AM. Alarm clock goes off. 
5:20AM. Walk to my 6AM Peloton class. 
7:15AM. Stop in a local eatery for a quick breakfast. 
7:50AM. Back at my hotel to shower and pack up. 
8:20AM. Left to walk to my 9AM meeting. 
10:45AM. Finished my 9AM meeting. 
11AM: In a coffee shop to handle some quick emails. 
11:30AM: Walk back to my hotel to grab my things and head to the train station. 
12:15PM. Grab a quick lunch at the train station. 
1:10PM. In my seat on the train. Addressing those 8 emails. 
1:30PM. Started this post. 
---
I did not start my career off with these practices. I earned the right to do it. I proved myself to my leaders, peers and most importantly myself.
The term work/life balance, to me, means balance between your personal values, home life and what needs to be done at the office. In order to operate at your full capacity, you have to know your points of exhaustion. And you also have to know when to kick it into overdrive.
Do I open my computer on Saturdays & Sundays sometimes to look for important emails to respond to? Yes!
Do I work through a lunch hour at times? Almost every day.
Do I have early morning or late night days? Of course!
Everything is about moderation and knowing when you need more or less of something.
So before you go and start saying "I'm never working on a flight ever again" sit back and think, what have you done to prove to your leaders and peers that this is something you can handle.
And what I mean by handle is, are you able to have a 2-3 hour gap in your production and nothing misses a beat?
If so, my friend, YOU have earned the right to give yourself some ME time during your work travels!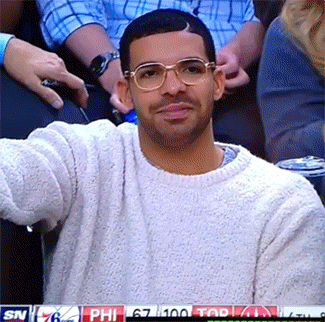 ---
OK friends. Got to go. I see another email that needs my attention. But after that one……