Everyone has failures in life.
It could be at school, work, with a friend or even your relationship. Life does not happen without pitfalls.
In my opinion, it is what happens after the failure that really determines how bad you want something.
If you give up easily, than maybe it isn't for you. But if you learn, grown, succeed AND give back then that is truly how you bounce back from life's challenges.
For the final day of Black History Month I want to introduce you to one of the most stylish women I know.
Her confidence, determination and amazing heart is what brought us together as friends.
I love sharing the stories of my friends. They inspire me everyday and I hope they can inspire you as well.
DV, I would like to introduce you to my beautiful friend Jalyn Parks.
---
Jemia Young: Hey Jalyn! I am so excited that I am ending Black History Month by talking with you and sharing your story with the DV community. Before we begin, introduce yourself to everyone.
Jalyn Parks: Hey girl and DV Readers! Thanks for having me. I am a native of Columbus, Ohio! I was born and raised here but also lived in Cleveland and Atlanta for extended periods of time.
I attended Wittenberg University in Springfield, Ohio for undergrad and Cleveland Marshall College of Law for Law school.
I'm an Attorney with a passion for all things stylish, thought provoking and inspiring.
JY: I feel like I have sooo many friends and people that around me that are attorneys. When did you know you wanted to be an Attorney?
JP: It took it a while. My grandmother spoke being an attorney over my life at a young age. I avoided it for a while because I was just scared. I honestly wasn't sure if I could do it.
People used to always tell me I should be an attorney and I still wasn't convinced. It took me 5 years after undergrad to apply to law school.
After working in the legislature and at the Courthouse, I had a front seat to the law. It was all around me and it changed the way I saw the world. I knew I had to learn more so I decided to go to law school.
JY: Was there something about law that made you think "I can't do this"
JP: I think a lot of people consider law to be a complicated field. Don't get me wrong, it is…but I was around attorneys and judges everyday. Whether it was in the legislature…I had a seat at the table giving input and helping to draft new laws.
I would sit in trials and see the legal process unfold. Being in it every day and having a front seat to the processes made it much more attainable for me.
One day I was like…I CAN DO THIS! I recall a friend asking me…If not YOU than WHO!?
JY: I know that's right. Your friend was basically saying "Who else Boo??"
But knowing you for so long it is kind of shocking to think of you as not confident in something. Ever since we met each other you exude confidence. And I wouldn't expect anything less.
Where does your confidence come from?
JP: My confidence comes from the obstacles I've overcome and my faith in God. I haven't always been confident…like most women I still struggle in different areas but I've learned how to pick myself up and encourage myself. I also have great friends who keep me lifted and hold me accountable.
JY: That tribe is so important!
But as women and more specifically Black women I feel like we face so much in life. Whether its at home or at the office. What is something that you struggled with that ended up being worth every moment of that hardship.
JP: One of my biggest struggles was actually passing the bar exam. I've been an overachiever all my life so failing the bar literally sent me into the darkest place I've ever experienced.
Yes it is just a test, but straight out of law school, everything is riding on passing this test. It can hold up your ability to get a job and inevitably how you make your money.
During this period in my life I was connected to amazing people. God sent two black women who had the same experience to me. And I called them my "bar angels".
They didn't know me from Adam, but they poured so much into me and encouraged me when I literally had nothing left. After I passed, I vowed to share everything I learned and encourage others the way I was uplifted.
I am now a bar exam mentor…my networks send me people who are struggling with the exam.
I have also co-authored an article about the decrease in bar passage rates across the country and I have spoken to law students at events about how to prepare for the exam.
Literally, turned my pain into purpose. Now I'm licensed to practice law in two states.
JY: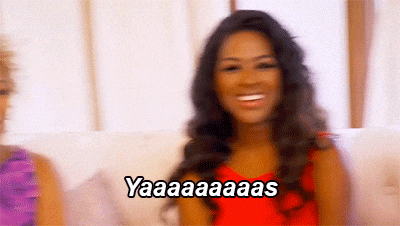 JP: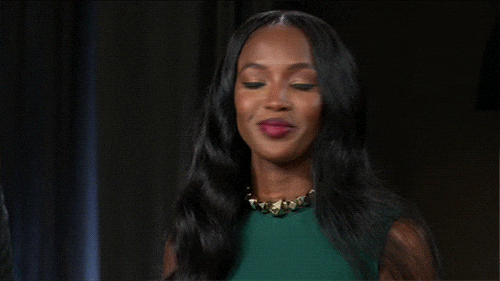 JY: You said so much there J. It just gave me so much joy.
OK back to this test. I have heard bar exam is no joke. What made you try again?
JP: There was no damn way I was gonna let a test beat me. I had too many people looking up to me.
I am a first generation college and law student.
I have nieces, nephews and little cousins looking up to me.
Quitting was NEVER an option.
Besides, I worked to hard to get through law school. Once people shared their stories, I knew mine wasn't unique. It's embarrassing to fail the bar. Many people don't talk about it.
But I was empowered by those who showed their vulnerability. So I'm always open to share mine.
JY: You have already inspired me by hearing this again. You never gave up and now you are giving back. Such a testament to your character.
OK so you found out you passed the bar. What was the very next thing you did?
JP: I ran to my Mommy! I was in the cafeteria at work…just so happens that's where my mom worked too. Once I opened the link and saw my name, I ran to my Mom.
She and so many others went through the process with me and I had to share this triumph. We cried so hard and onlookers were very confused.
JY: I'm getting all the feels right now. That is beautiful.
So career wise, what is your next move?
JP: I am happy to report that last week I resigned from my corporate job and I am starting my own law firm!
I worked in corporate America doing compliance for 3 years. I learned so much about myself and my talents. I knew that environment was not conducive for my professional development and my career plan.
But the money was good…it was so good…But you know what's better than money? Being able to be authentic and not act everyday.
I want to contributing to something that I care about. And contribute to the betterment of my community.
So after much thought and contemplation, I've started The J. Parks Firm, LLC! I'm so excited for the future and proud of myself for choosing Faith over fear. I'm ready for the ride.
Funny thing is, this time last year I was studying for the bar exam…One year later, I am starting a law firm. Won't he do it?
JY: All. The. Time.
Let's give a quick plug for the gig. What will be the firms specialty?
JP: It is so important for me to be authentic…even if it means rejecting tradition and stepping outside the box.
I don't just want to practice law, I want to empower communities and connect people to resources to help improve their lives.
The J. Parks Firm is a Lifestyle Driven Boutique law firm that offers compassionate, experienced representation to help move client's lives forward and in the right direction.
My practice areas include Domestic Matters (Family Law) and Criminal Law. I also offer general counsel services to small business owners to help mitigate risks and build wealth.
JY: A Lifestyle Driven Boutique law firm. That is so much more inviting than some of these stuffy firms out here. Way to be true to yourself.
I always love to leave my readers with some take-aways. What is some advice you can give to those who are thinking about making that big leap?
JP: If it scares you, DO IT!
I remember watching a Super Soul Sunday clip about the power of resistance. We will always be met with resistance whenever we are trying to move from one level to a higher one. It can come in the form of fear or the people around you who project their fears on to you!
On the other side of that fear is something great! Your desire to succeed (at whatever you want to do) has to be greater than your fear. The resistance means you have to do it. Get your ducks in order and just JUMP!
Also, keep your circle tight and watch who you share your vision with. Everyone won't have your level of faith. Choose wisely.
JY: I love Super Soul Sunday. Oprah always gives me a message that I can relate and reflect on. Any other motivational books, podcast or IG pages you can recommend?
JP: I always watch Super Soul Sundays…I also listen to Abraham Hicks. She talks about the Law of Attraction and the power of your mind.
No particular account but I mainly follow law of attraction hashtags on IG. I also Love Sarah Jakes Roberts. She is relatable and she slays! My soul gets inspired and I get outfit ideas. lol
JY: So that is where the stylish Ms. Parks comes from. Ha!
OK let's let the readers know a little more about you before you go. If you had it your way how would you spend a random Saturday in the middle of the summer? What would you be doing?
JP: Oooooh! If I'm home, I'm probably trying a new restaurant and eating something good! I'm a foodie for sure.
I also love thrifting! It's a chance for me to get creative and not spend too much money. I also like interior decorating so a trip to Homegoods is always In the mix.
I also watch reruns and Grey's Anatomy and The Good Wife…Random documentaries on Netflix and the history channel.
JY: Girl I LOVE Grey's Anatomy. Which was worse? George dying or Mark aka Mr. Steamy dying?
JP: OMG! Both. I cried when George died. After Derrick died, I couldn't watch it for months. I was legit mad at Shonda Rhimes. Then I read an article about why she had to write him out and I wasn't mad anymore.
McSteamy's death was like 3rd worse. Sorry.
JY: Hahaha. I don't think anything tops Derrick dying.
J, I enjoyed this. It was such a pleasure getting ever more about you. Lets end by sharing your favorite Black movie in honor today being the last day of Black History Month.
JP: I have two.
Coming to America being its hilarious and literally set the stage for Black comedies. It wasn't just funny but it showed us as Black Kings and Queens. It laid the foundation for Black Panther.
And A Time to Kill. Samuel Jackson is an amazing actor…The movie showed the injustices faced by blacks during that time. It's one of the movies that made me want to be a lawyer!
JY: Two great movies, with two great messages. My top 2 are Belly & Love Jones. Lol
JP: I thought about Love Jones too. You gonna make me watch Belly again. I haven't seen it in so long
JY: I love it. Such a great movie. It's when I fell in love with reggae music actually.
J, I appreciate you. Thank you for being open and vulnerable with me and the readers
JP: No thank you friend! This was fun. Thanks for having me.
---
Well there we have it. Another #BlackGirlMagic interview complete. I hope you enjoyed reading about Jalyn as much as I did interviewing her.
Have a comment, question or message for Jalyn? Connect with her on Instagram @legallychic_esq! Or leave a comment below and she will respond.
And always….