Before you start assuming, I do not mean there is a man handing out roses at your job or mine. What I am referencing here is how women of color have to work twice as hard to "win" over The Boss.
If you remember I wrote a post about black men and women who have been on The Bachelor & Bachelorette. I expressed my personal opinion on why I believe black cast members do not make it far or WIN at the very end.
As I was watching Colton's season finale, something popped in my head – these scenarios show up at work. And voila! This post is born.
There is research that notes how Black Women are graduating college at a higher rate, getting secondary degrees quicker, and WE are the more qualified candidate for opportunities but yet don't get the job.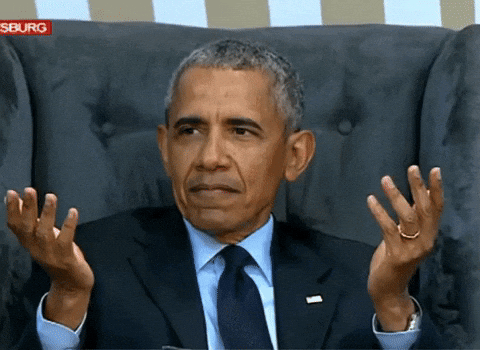 McKinsey's 2018 Women in the Workplace study reveals so much data around black women at work. Let me share some of highlights and compare it to this bachelor franchise, so you can understand what I mean.
---
For every 100 men who are promoted to manager, just 60 Black women are promoted.
This is the lowest out of all women.
White women – 84 promoted
Asian women – 80 promoted
LatinX women – 81 promoted
All women – 79 promoted
Bachelor comparison: There has been 15 Bachelorettes. Only 1 women of color has been the leading lady, Rachel Lindsay.
And if you are a follower of bach alums on social media like I am, Rachel is a hard worker!
She not only keeps up with her post-bachelorette duties, but she is a lawyer, corresponds for ESPN, co-host a show on Amazon, living her best life with her season winner Bryan, and host a ton of social events.
This girl is hustling, but yet her social following has not even hit 1M like most bachelorettes post their season.
Look at the last four bachelorettes – Kaitlyn, JoJo, Rachel & Becca
As you see I follow the top 3 bacherlottes, but I refuse to follow Becca after her poor choice in her pick.
It baffles me that feminist Becca picks, and keeps, a man who frivolously liked pictures on insta that made fun of Parkland students, the Trans community and the outlandish comments of 45.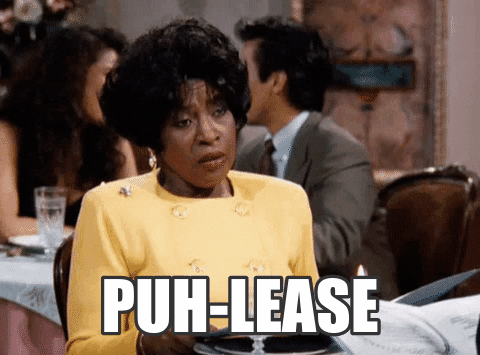 But this is how the workplace feels for Black women. We can hold the same position as our white counterparts, specifically women, but we do not get the same respect or support.
And don't let us be attached to anyone who has done something wrong publicly. It is GAME OVER for us!
Black women deal with a greater variety of microaggressions and are more likely than other women to have their judgement questioned in their area of expertise and be asked to provide additional evidence of their competence.
Before I add the bachelor comparison here, I want to make sure everyone understands what a microaggression is.
Microaggressions are the everyday verbal, nonverbal, and environmental slights, snubs, or insults, whether intentional or unintentional, which communicate hostile, derogatory, or negative messages to target persons based solely upon their marginalized group membership.
Bachelor comparison: Women of color have it extremely hard on this show. Looking back I cannot remember the last time an Asian woman made it far in the show. And there has been very few women representing Middle-Eastern culture. It's disappointing.
It seems that there is always a Black female cast mate that is labeled as the angry black woman. Which, in fact, is a microaggression.
Lindsey Smith, season 10 of the Bachelor, did a 2017 interview with Vox and mentioned that used the fact that she was the "only" to stir racial tension in the house.
Even one of the producers questioned her why she calls herself Black when she is half white?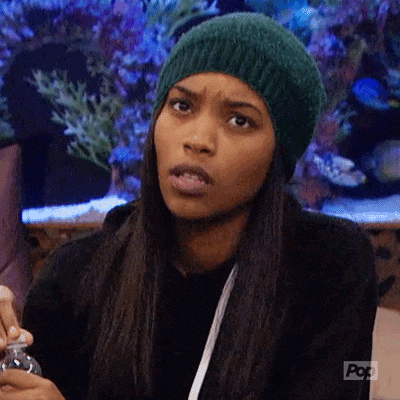 And let's not get started on how many times a Black woman is called a b*tch on the show versus other cast mates.
From Colton's season, Demi was a ball of energy and loved starting drama, specifically with Tracy & Courtney.
She would lash out at both of them, but she would call Courtney a b*tch more often than Tracy.
Even Caelynn called Tayshia a b*tch after she found out that Tayshia told Colton that she was not here for the right reasons.
I know this show is scripted for drama and the women are probably coached into doing and saying some of these things.
But this also happens in the workplace. People are coached into "questioning" Black women more often than others.
The research is out there. I'm not just pulling this out of thin air people.
Women of color are far more likely than white women to say they want to advance to the next level – and Black and Asian women are even more interested in advancing than men.
Bachelor comparison: Tayshia is a GREAT example here.
She went on the show and revealed that she went through a divorce within the last year and a half. And the reason they got a divorce was due to him cheating.
Tayshia also openly expressed to Colton several times that she was falling for him and even said I Love You.
They talked about things in her life and what is important to her. He understood her values and she made it very clear that she was ready for what he was ready for, and engagement.
Colton said several times on the show that he trusted Tayshia and her opinion. He knew for a fact that she was not one of the girls on the show for TV or to become the next bachelorette.
Even when Tayshia was getting sent home she still showed interest, kindness and love. I mean he was crying harder than her and she was comforting him. WHAT?!
But does she get picked, NO!
The person who we barely know anything about gets picked.
The person who said "I am just ready to get out of here and get on with my life" gets picked.
The person who doesn't show any deep emotions towards him gets picked.
The person who left him gets picked.
Doesn't this sound a lot like the guy or girl who gets promoted at work for doing basically nothing but show up to work?
This is what it can feel like as a working black women in a white dominated environment.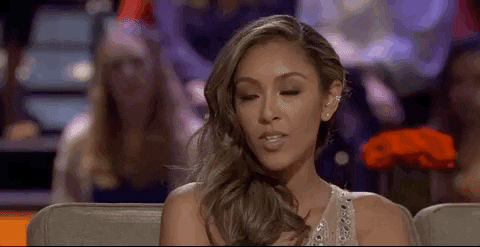 ---
The McKinsey study has some fascinating data in it. But there is one quote in the 60-page study that resonates with me.
I feel like I have to represent the entire race. I need to come across as more than proficient, more than competent, more than capable. I have to be "on" all the time. Because in the back of someone's mind, they could be judging the entire race based on me. And I don't want anybody else's opportunity to be ruined because I messed up. I know that seems really heavy, but that is often how I feel. I am pretty sure that when most white people make a mistake, they don't feel like they are representing all Italians or all Irish. But a lot of Black American's do feel that…

When you're the only one, you look around and you realize, 'Oh, I'm different.' It is hurtful that despite the civil rights movement, I'm still the only Black person in the room…

Mid-level administrator, 4 years at company, Black woman
The Only experience is REAL. When you are the Only person in a meeting, office or sometimes a company it really weighs on you.
Then when you see another person who looks like you, you get excited and overjoyed. But also you get nervous, real nervous. You want them to have a better experience than you.
So what do we do? We make sure that happens.
But that in itself is a lot of work. And its draining having to play two cards. Sometimes three and four cards. Similar to being on the Bachelor.
There has been an increase in black contestants overall on the franchise, but that does not take away from the fact that their experience will always be different than the white contestants.
Just like the workplace.
---
I want to give a shout out to the 2BlackGirls1Rose podcast. They gave me the inspiration to write this post. This podcast is what has been missing for this franchise, the black voice. These two women give relatable, hilarious and amazing commentary. You should check them out!
Also if you have not read the McKinsey's 2018 Women in the Workplace study, please do! It is such an eye opener and a great read.
---
Coming soon on the blog….
My friend application – what it means to be my friend
My first #BlackBoyJoy interview
Why Hannah B will make Bachelor's diverse viewers not watch