I have made it to 50 post on District Valley! Well now 51 with this post.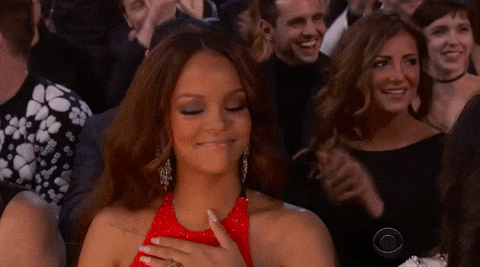 What seemed like a smaller number to me, now is a major milestone.
I have learned so much over the past 8 months that I had to dedicate a post to it.
You do not have to be on a blogging journey to learn something from my challenges, celebrations, mistakes and wins.
One of the reasons I created District Valley was to inspire not just myself but others as well.
Here are my biggest take-a-ways. I hope they resonate or inspire you.
---
It's not that serious
When I first started blogging I felt like everything had to be perfect. I thought I needed a perfect concept, layout and a specific niche.
There were days I was laying in bed sleepless thinking about what to name my blog. I had about 10 other concepts before District Valley came to me.
I worried about the type of content I was posting and how I would write it "differently" than other bloggers.
It wasn't until about 4 months into this journey that I said to myself – "It's not that serious boo".
Instead of me trying to "compete" with the millions of other blogs out there, I just needed to be ME, MYSELF and I. Thank you Beyonce'!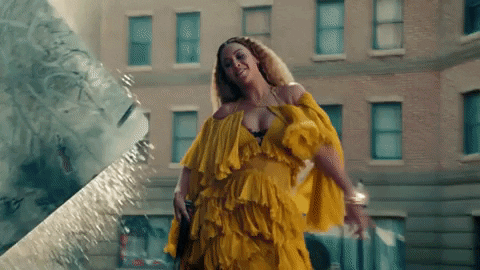 If YOU have an idea that is already out there – who cares. Create it anyways. Because guess what, when you do it YOUR way, no one can duplicate it.
Don't count followers
I am an avid Instagrammer in my personal life. But I could care less how many likes, comments or follows I have.
But when it came to my District Valley Insta profile, I became a little too obsessed. I started thinking about how I can reach people as fast as I could so they could start to read DV.
I would spend countless hours figuring out how to grow my Instagram following versus using that energy and time towards writing amazing content for the people who are already fans.
Did you just catch that #message I just gave. Let me run it back and make it a little clearer.
I was focusing on figuring out how to attract new people and I was forgetting about the people who were already in my corner supporting me.
How many times are we doing that in our lives? Focusing on what is not even in front of our face.
This brings me to the next thing I learned….
Don't forget about your friends and network
When I first started the blog I didn't even let my friends know. I started the blog, purchased the website and began publishing thinking "They will see it and automatically support me." Wrong!
It wasn't until I started incorporating my friends into my passion that I started getting an uplift in my views and shares.
I remember getting a text from one of my girlfriends saying "Umm why didn't you tell me you started a blog?" And I looked at that message for a while not knowing how to answer it.
I felt like I didn't want to share my new hobby turned passion with my friends because I didn't want to "bother" them.
Everyone has so much going on. And here I am asking them to read 1000+ words once or twice a week. And then on top of it ask them to share it with their network of followers.
Again I was wrong. They were happy to do it and more.
I am always supporting my friends. So why didn't I think they wouldn't do it for me.
Make sure you include people who love and support you on your journey. Include people who look up to you. Include people who YOU look up to.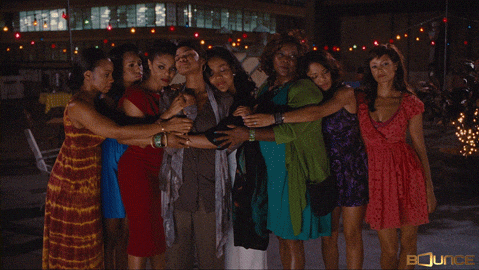 Taking on anything "new" alone is never easy. Don't be afraid to ask for help and support. You are going to get the finish line faster with your tribe helping you along the way.
Try Try Again
I must have written close to 70 blog post. But only 51 have been published.
I will have a great idea and jot it down on and then start writing the post and mid-way just get into a writers block.
Or I will have a GREAT idea for a "series post" on the blog. I would start it and then never keep at it.
I remember I created a 3 month content calendar of the topics that I wanted to blog about and probably only published 4 out of the 10 planned out.
Blogging has taught me how to "try again" more than once.
It has taught me that if something does not work, it is OK to go a different direction. Even if resources might have been wasted along the way.
Going back to point #1 – It's not that serious.
Remember why you started
The biggest thing I have to remind myself is why I started this whole thing.
Why did I begin the blogging journey?
Why did I want to share my voice with others?
Why am I so passionate about this?
I had to remember this when I hit a writing block or when I didn't feel like writing that week. Or when I took a 3 week break because I was so confused on what I was doing.
I had to go back and answer the question – Why did you start this in the first place.
After I re-answered that question for myself, I was back in action. Back smiling at my computer as I was drafting new post.
Back to asking my friends if I could interview them for my blog. Back to how things were.
When you start to struggle with something, take a step back and ask yourself, why are you here in the first place?
If its a new position you took on at work, ask yourself "Why did you want this job in the first place?"
If you are in a challenging space with a friend or a loved one, ask yourself "How did we get to this point?" and "How can we get back to how we started?"
Remember why you started your project, side hustle or tasks. Remember why you put yourself in that situation. When you do this, it will give you the boost, and reminder, you need to get back on track.
---
I couldn't finish a celebration post with out sharing a few of my favorite blog post that I have written over the past 243 days.
Swipe to LOVE – A look at online and app based dating
This one was extremely exciting to write about. I also include some great quotes from those who have found love online, including myself.
I blogged for 15 day's straight at the end of 2018! And one of my favorite post I did was about my soon-to-be-husband. This is a good read for singles, couples, men or women.
No explanation needed. Just be ready for all the feels.
Big stage…first time for everything – A narration of my first time speaking at a the National Urban League conference
This is almost like a behind the scenes look at how my day went. With some amazing humor added.
This was post #50. There was no better way to hit this great achievement that sharing what my amazing mother surprised me with.
---
Like always….