For the first time in HISTORY, Miss America, Miss USA and Miss Teen USA are all BLACK WOMEN!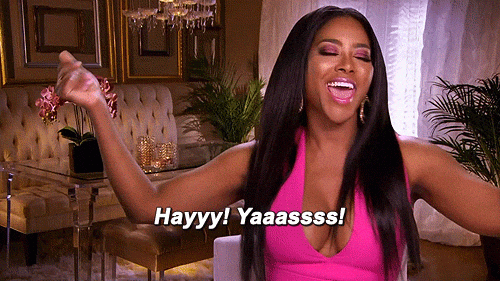 As a young girl who competed in beauty pageants from the age of 1, this is a world I can relate to entirely. Yes I did baby pageants!
I was often the "only" girl of color in beauty pageants, especially competing in larger pageants. But the smaller local competitions in Baltimore, my hometown, were typically filled with black and brown kids. But those competitions never gained steam, which is unfortunate because I remember competing with some amazing young girls who had the beauty crown dream, but couldn't afford to enter the larger competitions.
Participating in these competitions helped me develop social skills and it started the foundation for my confidence. Being only 5 years old walking into a room full of hundreds of people in "evening wear" and being asked a question can be intimidating. But I did it and, and I loved it.
I remember one time on stage my question was "What do you want to be when you grow up, and my response was "Rich". The crowd roared with laughter. Hey, at least I was honest.
But there were times when that only syndrome kicked me down hard. I remember one beauty pageant I was staring at myself in the mirror because I looked so different from my competitors.
My hair was big. My features were more profound. I had a curve to my newly formed body others didn't.
I also saw that some of these younger girls, were wearing heavy makeup or hair extensions and I remember asking my mom, "why can't I do that."
She would say "Jemia, you do not need any of that. Think of all of the beauty pageants you won being your natural self". Thanks mom! I love you!
But when you are a young teen, that goes in one ear and out of the other. I wanted to sit on the ground with the other girls and talk makeup, hair and boys.
I quit pageants for a while out of rebellion. My mom moved us to Phoenix, Arizona and I was away from everything that I knew as a child. And I knew my mom LOVED being a pageant mom. Especially since her child was a winning contestant.
My response to her taking something away from me, was taking something away from her, the beauty pageants. Until I got approached about Miss Teen Arizona USA.
I had never done a pageant were the crown came with a nationally recognized title. I was use to Maryland and regional based competitions. I felt like I was in the big leagues.
And you know the first thing I noticed when I walked into day 1 of practice. Black girls, Latinas, Asian girls and a young girl from the Middle-East. I saw diversity. I saw something in a pageant I had not seen before.
Now don't get me wrong it was only about 7 or 8 of us out of maybe 45 girls, but I was use to very low number. I was in heaven having young girls I could relate to.
So when Cheslie Kryst was crowed winner for the 2019 Miss USA pageant, my eyes watered. I felt like the circle was complete. I couldn't believe it at first, I had to go back and check the winner of Miss America, Nia Franklin, again to make sure I didn't miss something.
And watching 2018 Miss Teen USA winner Hailey Colborn, a Black woman, crown another Black winner, Kaliegh Garris made me ecstatic. Not to mention the natural curly fro that Kaliegh was rocking. Such an amazing inspiration to young black girls.
We, black people, do not see this every day. We do not get to see the right amount of representation in these pageants.
But man, what a time to be alive. The representation is beginning. This year the the entire Top 3 of the Miss USA pageant were ALL women of color! I am getting teary eyed typing right now.
Because when I have a daughter, I want her to know that you can do anything you set your mind to. There are girls who look like you, doing the things you want to do. And you can do it too!