I just got off my bike. Like literally 2 minutes ago. I placed a towel on my computer chair, and I started typing. That is how upset I am at my favorite workout.
For those who are not familiar with Peloton, where have you been?! Just kidding. No, but seriously, where have you been? In my opinion, Peloton has re-invented the at-home workout with their treadmills, stationary bikes, and on-demand training videos. I can exercise at any time and even when I am on the go with the Peloton app. My bike is my total obsession. I love it.
So why am I so upset, sitting at my computer dripping in sweat writing this.
Let me tell you.
One of my favorite things about Peloton is that you can choose a workout based on the music. If you want to hear classic rock, you can take a classic rock ride. Want to groove to some Caribbean music, you got it. They even have soul rides with classic artists like Anita Baker, Sade, Freddie Jackson, and Babyface. They have it ALL.
So when I clipped in to Jess King's 20-minute Trap Music ride, I thought I was going to hear trap music. Instead, I heard 20 minutes of EDM music. Ok, so they got it wrong once. No big deal, right? Wrong!
What infuriated me the most was how she explained trap music. "It's a combination of Hip-Hop and EDM" is what Jess said in the beginning of the ride. I thought to myself 'ummm..OK, I guess so". I thought I was going to hear some EDM versions of hip-hop music. I had a slight eye-roll, but it was nothing to get upset over. I've taken EDM rides before, and I enjoy it.
The ride begins. First song, EDM. Second song, EDM. Third song, EDM. And it kept going for the entire ride. There was NO Hip-Hop at all in this ride — not one Hip-Hop artist. But I am not letting this hurt my workout; I am still pedaling trying to an all-time high.
About four minutes before the ride is over, Jess says, "Who in here has never heard of Trap music?" I see hands go up. "Who in here now is a fan of Trap music?" she continues. More hands go up. That's it. I am fuming.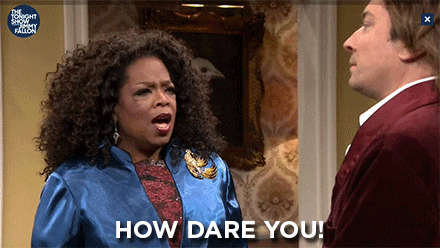 This is what makes people of color so upset with White America. Specifically, Black people and specifically me. I get it, people love culture and love new things. People want to adapt to things they like and make it their own. Create new sounds. Nothing wrong with that at all.
But when you take a genre of music and explain to an audience that is majority white and say it is a mixture of Hip-Hop and EDM and PLAY NO HIP-HOP MUSIC, WTF!
There was no ode to the originators of Trap music. We didn't hear Fetty Wap's Trap Queen or Migos Bad & Boujee. Nor did they play anything from the late 90s to early 2000s which is when Trap music began in the Atlanta Hip-Hop scene. We got straight EDM music. Nothing else.
Now those 40 some people in the studio and 500+ people riding at home think this is what Trap music is – EDM. Our culture is being removed once again.
There are Pop artist who love trap music and have put their spin on it, BUT the difference is that they made it sound like trap music, and they also included hip-hop artist. Katy Perry included Juicy J on her Dark Horse song. In 2013, Lady Gaga included T.I., Twista and Too Short on her trap-inspired single called 'Jewels 'n Drugs.'
Even the Latin music scene has adopted trap music. But they pay homage to where it came from. The artist rap, include beats that have hip-hop undertones to it, and they call it Latin Trap. Big difference here.
When you type in 'Trap Music' into Google, nothing but hip-hop artist show up. But then I saw it… Trap music (EDM). Insert straight-face emoji.
It just frustrates me. It frustrates me that my culture is so attractive to the majority of America, but yet the majority of America is not helping with the incarceration rates of Black men. They are not helping Black kids get a better education by providing more resources and tools in underdeveloped neighborhoods. And let's not get started on how Black people are not treated the same in hospitals and doctor's offices. More Black women die from pregnancies than any other race.
If you love the culture so much, what are you doing to help the culture?
I love my Peloton. I love Jess King's rides. But what I do not love is when something is explained one way and then done entirely different. That is where the misstep was. How Jess should have opened the ride was by saying this, "Trap music started in the Hip-Hop community, and since then has been taking the music scene by storm. Now EDM artist use components of Trap music and make it into their own". Or she could have listed the ride as 20-Minute Trap/EDM ride. I would have taken that too.
Rant over. Listen for yourself, here is a snippet of the workout I just did.