I probably run at full speed 80% of my week. Outside of my career, I have a ton on my plate. And as each year passes, my plate grows more and more. Whether it is stumbling into a new hobby, making a new friend, or something new at work to tackle. The plate never stops growing. And because of that, I had an emotional breakdown at work, seven days before my wedding.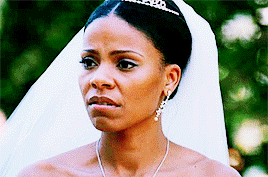 I remember this like it was yesterday. I was hanging out with my best girlfriends on a Friday night at our usual spot. I had an early morning flight the next day to attend a conference my company sponsors annually. I already knew I was exhausted before heading to the dinner with my girls, but it is our annual tradition to meet up at Park on 14th during the Congressional Black Caucus weekend in DC.
Since this was a week before wedding festivities kicked off, my girls were asking me all types of wedding-related questions. And I was answering with pure excitement – until it happened.
I'm usually a tough skin type of gal, but I didn't even know I was in a sensitive or vulnerable state until a friend poked fun at me (which we do ALL the time), and then another friend asked me a wedding-related question I was NOT prepared for.
I. Broke. Down.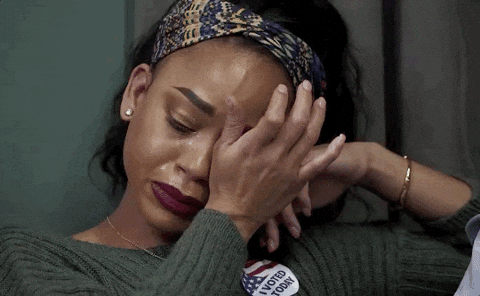 I felt so bad about my public tears because my friends thought they made me cry when it was the weight of everything that made me cry. I didn't want to travel the week before my wedding, but I said yes. This was my 3rd week in a row being on the road for work – I was exhausted. And instead of taking a step back, I just pushed through thinking everything would be smooth. And it was, but then again, it wasn't.
I realized that my frustration and exhaustion came from months of saying yes to things when I should have been saying no. Months of telling people, "I will do this by the end of the week," and when Friday comes around my to-do list still had 10+ things on it. It wasn't just work; it was me saying yes to blogging commitments, yes to friend commitments, and, of course, home commitments. Everything I said yes to I loved (for the most part), but even when you love and enjoy something so much, you still have to say no, or not right now, when you are at a breaking point.
When I came home from dinner with my friends, I was greeted by my then fiancé at the door with open arms, and I just cried. Now he thinks he did something wrong, and he did absolutely nothing wrong. But that dreadful question got asked – "Do you want to marry me still". OF COURSE I DO, but I completely understood where he was coming from. I probably would have asked the same thing if he broke down in tears with no signs of this ever happening a week before we say I Do.
I pressed forward on this work trip by really leaning on my partners who joined me. They sprung into action, picking up the pieces that I just laid on the floor. When I got there, I said, "Can you step in for me," something I have never asked before. This conference was MY baby—something I built. I didn't want to give up the reigns, but I had to. And I did. And man, it felt good to sit back and gather myself. It felt good to know that my partners had my back. Even though I already knew this, it was good actually to witness it.
As the work weekend progresses, I feel like everything is all good. I thought I didn't need to share with my boss that I was overwhelmed, overworked, and felt undervalued. But when I told my partner how I was feeling in a venting rage, she did not let me push this to the side. She told me I had to tell our boss. You would think I would be fully on board with this if you knew the relationship I have with my boss. We are friends, great friends. I have always felt like I can talk to him. But for this, I didn't want to talk to him. Not because I was afraid of his reaction, but I felt like he would be disappointed in himself for not paying attention to my workload, or he would be disappointed that I didn't say NO more.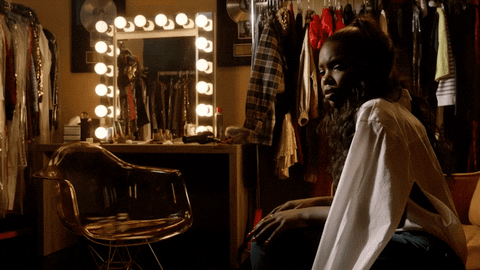 I got back home on Monday of my wedding week, and I did it. I sent my boss a lengthy email. And it was one of the most vulnerable things I have done in my entire career. I pressed send and immediately shut my laptop and curled up next to my fiancé. Ten minutes later, my phone buzzed, and it was my boss with a simple text message.
Take all the time you need. No need to respond. I'll see you at the wedding.
My heart jumped from my chest. I was relieved. But I also was not shocked because my boss is amazing. But what really stood out was when he texted my soon-to-be husband. He said this:
Make sure Jemia unplugs. She doesn't need any stress this week.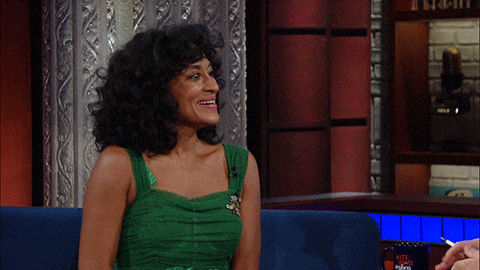 From that moment on, I vowed to take the breaks that I need. I look at work, home, and life a little differently now. I look at my time and energy differently. We don't take enough time out for ourselves during moments that matter the most. I can't commit that I won't ever feel overwhelmed again, but now I know how to look for signs, and I have found my voice to say no.
I'm back!