Last month I experienced a top 3 moment of my entire career. I was asked to speak to one of my organization's delivery centers in Orlando, Florida, for Black History Month. This is how it went…
Earlier in February, I got a call from some of the black women who work in our center in Orlando. They talked to me about their Black History Month plans, and everything sounded so dope. They had their entire center participating in Blackout Mondays (wear all black), and they were highlighting black influential people throughout each week. I was so proud of what they were doing that I didn't expect what was going to come next.
"Jemia, we would like to end Black History Month with you traveling in to speak to the office and share your story. We have had black male leaders in the past come down and share, but we have never had a black female leader come and share."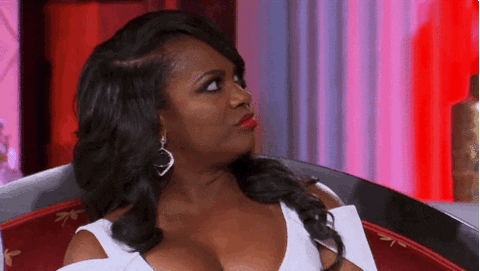 At this point, I am on the other end, looking like "Who are they talking about right now. Certainly they aren't grouping me in with the leaders. No way am I considered a leader." But instead, I play it cool. I respond with something like "Oh yea that sounds awesome, I would love to be apart of this." Next thing you know, we were talking about travel dates.
When I hung up the phone, I said WTF just happened. I couldn't believe it. I was not expecting to be asked to address almost 100 people and just talk about myself. Share my story and career journey. I kept thinking; I'm not a Director or a VP. Hell, I don't even manage anyone. Why do they want to hear from me. I was just so shocked. But then it hit me. Those titles don't matter. There is a reason why they asked me to closeout their Black History Month celebration.
I started my "talk" in front of approximately…actually, I have no clue how many people were out there; I just know it was a lot. Anyways, I started with a saying, "Black History is EVERYONE's History." I made that statement because I don't want this to be a "thing" that happens once a month. I don't want Black leaders or speakers to just show up during the month of February. I don't want black teammates to only be highlighted in February. We should be celebrated every day. Our contributions and accomplishments should be celebrated every day. Because we, Black America, are responsible for a lot in this world today.
Items like automatic elevator doors, the golf tee, ironing board, portable pencil sharpener (or, ladies, an eyebrow sharpener), a baby stroller that rolls backward, and even the famous favorite childhood water gun – super soaker, were all created by Black men and women. These are only a few of the inventions Black people created that benefits everyone.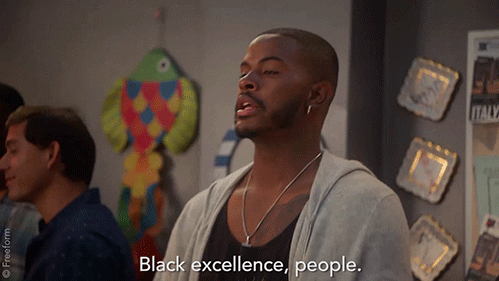 I wanted my presentation to showcase what I contributed to Black History. I wanted to show what my friends and family have done to add to America. Of the 45 minutes I spoke, 30 minutes was me telling my story, and how much being Black influences it.
I wanted people to see ME, not the company or corporate Jemia. I wanted them to hear my authentic story. I wanted them to see my life and what my passions are. And the majority of that is centered around Black culture. And to love and support me is to love and support what means the world to me. So why not share that openly?
After I wrapped up my career path and journey, I was greeted by a grand applause from crowd. The feedback that I received immediately afterward was moving. People said, "you just owned the crowd and room with your story, and you were yourself the entire time." I was. I didn't hold anything back; it was recognized, welcomed, and also inspired others.
I never imagined this moment would come this early on in my career. When I look at the people that travel to share their story, I "stereotypically" do not fit into that mold. They are typically male, white male, woman, white woman, very tenured, and also someone with a Director level or higher. Knowing that I am looked at as a leader without the formal title, and the 20-year-career makes me feel that the impact that I have on this organization is greater than I have ever imagined.
To the Black women who rallied together and said, we want Jemia to be our speaker, thank you! Thank you for challenging the norm. Thank you for believing in me. And of course, THANK YOU for being the beautiful Black women that you are.
Shine on Sis. #BlackGirlMagic every day of the week.