Never did we imagine that we would be shopping for our first home together during a worldwide pandemic. It seems like what we considered a normal life feels like lightyears away. But it was merely 40 days ago when we roamed through life without thinking twice about what we touched or who we were around.
It was the holiday season of 2019 when my husband told me that he felt like it was time for him to start searching for a new position. I knew within the first few weeks of dating him that his career could take us out of the area I fought so hard to return to. But he and WE were worth whatever was coming our way. So when he got the "you are our top candidate" call late on a Thursday evening in January, I knew that was it. We were moving. I knew this before he went to visit the campus for his final interview. Something about the timing just seemed like this is was it. He was also involved in a few other interview processes, but this one was different. And I was right.
He accepted his new job on Tuesday, February 18th, around lunchtime. I remember it like it was yesterday because a few days before we had a family emergency. So I was counting and watching the days afterward ever so carefully. But that was it. We were moving. And I was excited.
I had a feeling about this job way before we got the offer. I had already started my search for a realtor. There were two MUSTS that I needed from someone who was going to help us find our first home in a state and city that neither one of us was familiar with.
They had to be black. If we were moving to a red state in the south, we needed a realtor that could be honest with us. We wanted to know where the young black professionals lived. We wanted to be in a community where we saw other people who looked like us.
They needed to be friend-material. Not only were we shopping for a beautiful home, but we also wanted to find friends and people who we could lean on for support once we move.
So when I told my husband that I already know who I wanted to help us find our home, I was confident that this husband-wife realtor team was precisely what we needed – black, born and raised in South Carolina and they gave us the friend vibe during our first phone call. We were all set.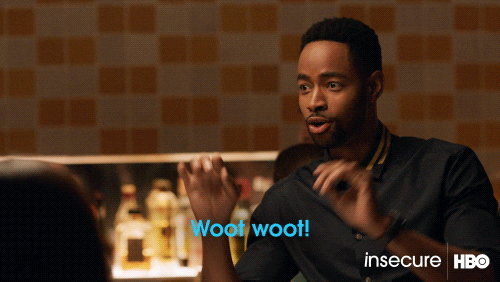 Life was moving as scheduled. We were going through all the necessary steps to begin our house hunting experience. We had checked off all the boxes we needed before we departed for our honeymoon, and we had scheduled our first visit to town for two weeks after we returned. Then everything changed. 
After returning from our honeymoon eight days early, we started to think, "how do we house hunt when the world is shutting down." Our April 2nd trip down to Columbia seemed like it was not going to happen. I began to think we were going to purchase a home just based on pictures and a video. But thankfully, we picked a realtor team that knew we were in a bind being two states away amidst a state-wide stay-at-home order. They rose to the occasion. 
We saw our top homes via FaceTime, and I had no idea that I could fall in love with a house over video. They showed us a home that was on our favorite list, but not our favorite favorite list. I remember looking at my husband and saying, "how did we miss this one." He had no clue either. We still wanted to see the other homes that were on the list; we didn't want to settle just yet. But we had a feeling that we were going to call this house our home.
As each day passed by after our FaceTime virtual home tours, COVID19 kept spreading further and further. More states are shutting down. We are hearing reports of law enforcement pulling over cars with out of state tags in certain areas for questioning. I was thinking, how do we even attempt to drive in this chaos. But we did.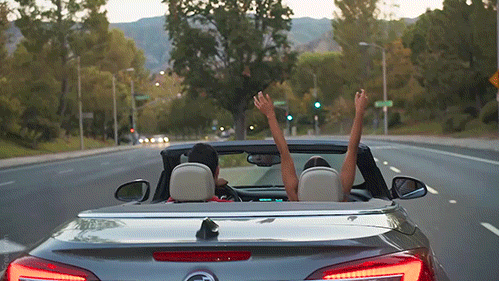 Before we departed, we printed out my husband's offer letter to show that this was work travel, and we also had our realtors send us a letter stating that our trip was essential. It felt like we had to gather freedom papers to travel, similar to our ancestors. And then we were off. It was a 6 1/2 drive, and I drove the entire way down. I was so happy to just do something besides hang in the house. Before I knew it, I saw the sign "Welcome to South Carolina."
When we pulled into town, it was desolate—an empty eerie feeling. You could tell that the university adds so much life to the community, and with all the students gone, it was just the residents. But it was nice to be able to ride around with barely any cars on the road and explore our new home.
The next day it was time to meet our realtors, finally. I wanted to give them hug so badly because they have made this process incredibly stress-free for us, but we had to bump elbows and keep our distance. Usually, when your realtor takes you on home showings, they drive you around from home to home, narrating what is out the windows as we drive through areas. We followed them in our car and received calls and text from them, pointing out attractions and neighborhoods to us.
House #1 – The entryway was unforgettable. Huge archway with a beautiful chandelier. Great big windows throughout the home. It was gorgeous. But seeing the layout in person, we decided that this wasn't the one. We didn't want the master bedroom right off the front door. So this one was out.
House #2 – This is the one my husband has already moved us into in his mind. We pull up to a community that was under construction. Empty lots and homes were all over the place. We knew this community was going to grow. Walking up to the house, it looked just like the pictures and the FaceTime video. And when we opened the double doors, there it was—the kitchen of our dreams. And a bonus was the already installed Bluetooth through the main living space. My husband connected his phone and played Poison by BBD, followed by Sade, and he said: "what more do you need."
House #3 – This was in a gated community. They had a clubhouse with a bar, tennis courts, fitness center, a pool, indoor and outdoor basketball courts, several walking and bike trails, and it sat on a golf course. There were so many amenities to this community. I loved the idea of this; my husband did not. But this home also had a grand entrance, but instead of it being an archway, it was a grand staircase that led to the five huge rooms that were on the first floor. Ultimately the fact that this home sat right on a golf course tee and the craftsmanship wasn't as detailed as some of the other places, we knew this wasn't it.
House #4 – This was the only home we didn't get to see on FaceTime because it is still under construction. And this was our number one home for a while until we saw house #2 virtually. We were in the same gated community still. After parking, we had to walk up on the side of the house because the walkway was fresh with cement. We entered the home through the backyard which was a dirt pile and I had a feeling. A feeling that I was home. The high ceilings and beautiful french doors to the home office drew me in. But I could tell my husband didn't have the same feeling.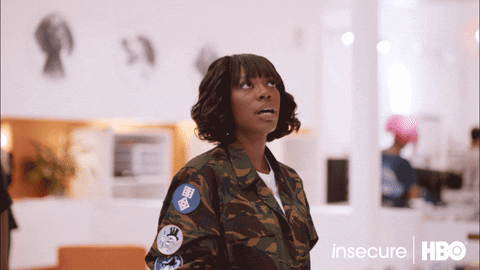 And just like that, we were done with our showings, and the real challenge began. We were in love with two different homes. This was starting to turn into a real-life HGTV House Hunters episode. I just knew we were going to pick house #2, that is what my gut was telling me the entire time until I saw #4. Now we had to talk about it. 
We drove back downtown to walk around the deserted area to help us make our decision. We talked about the pros and cons for an hour. Until my husband said, "let's go back and look at them both again." Back on the road, we are heading to house #2 first. We asked if our realtors could meet us again for one more round of looks. Upon entering house #2 again, I knew it. This was our home. Although #4 had all the amenities, an extra room, and door to what would be my office, this home felt like us. From the kitchen to the lighting to the master closet to noticing a few black families in the neighborhood, I knew this was it. Plus, the look on my husband's face was undeniable. While standing in our new master bath, I looked said: "let's get this house." "You sure," was my husband's response, and I confirmed proudly. We walked out to meet half of the realtor team, the wife, and said, "we are saying YES to this house," and just like that, we picked our dream home.
Again, I wanted to hug her so bad. If it weren't for Shayna, we would have never seen this home. But we had to celebrate in unison several feet from each other. She picked up the phone to call her husband, Cameron, and within minutes he was pulling up also to give his congrats from a safe distance. 
House hunting during this time was a crazy experience. We had to sign health waivers before we entered homes declaring our whereabouts for the last 14-days. We dried our hands out, covering it with hand sanitizer after departing each home. And we explored neighborhoods and areas by car not able to get out to experience the charm. But I am ever so confident in the choice that we made.
So I am now proud to say, Julian and I are first-time homeowners. In less than 24-hours from us putting in the offer, we got the call from Cameron telling us the home was ours. The builder accepted our offer! We were about two hours from home riding north on I-95 when we got the life-changing news. We will be relocating to Columbia, South Carolina at the beginning of June. 
And the new gig that hubby got is also pretty sweet. He is the University of South Carolina's new Vice President for Diversity, Equity, and Inclusion. We are officially part of the Gamecock family.
I can't wait to share the rest of our move and our new southern journey. 
P.S. Huge shoutout to our realtor team – The Flemming's! If it wasn't for them, this would have not been possible. Thank you!